For one of our esteemed partners, a prominent player in the Software-as-a-Service (SaaS) landscape with a specialized focus on HR solutions, we are keenly searching for a senior Service Delivery Manager who has consistently showcased brilliance in their field.
Engaging with some of the Netherlands' most eminent corporations, our partner has etched a distinguished position in delivering advanced HR SaaS solutions. Their expertise extends beyond mere software; they emerge as a preeminent organization deeply anchored in valuing human interactions. The team, comprised of ardent and dedicated individuals, exudes a rare synergy and collective spirit.
This represents an unparalleled opportunity for a seasoned professional to infuse their profound service delivery acumen with a company that reveres the harmonization of cutting-edge software and personal touch, relentlessly pushing the envelope towards excellence and pioneering ventures.
Step into this illustrious organization, plunge into the dynamic realm of HR SaaS, and thrive in an environment that promotes team cohesion, rewards commitment with competitive compensation, and supports the adaptability contemporary professionals yearn for.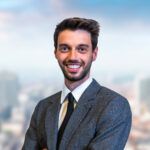 by Ilan SmadjaIT & Sales
For one of our esteemed partners, a pioneering HR SaaS firm, we are in search of a senior Account Manager with a proven track record.
Boasting a client base that includes some of Belgium's most esteemed names, our partner excels in delivering specialized HR solutions as a service. Beyond their technical prowess, they are a stellar organization with a strong human-centric ethos. Their team, composed of kind-hearted and hardworking individuals, fosters an incredible spirit of camaraderie and collaboration.
This is a prime opportunity for an experienced professional to merge their seasoned account management expertise with a company that deeply values the blend of innovative technology and human touch, advocating for excellence and groundbreaking solutions.
Join this exceptional organization, dive deep into the world of HR SaaS, and thrive in a nurturing work environment marked by team spirit, competitive remuneration, and flexible working hours.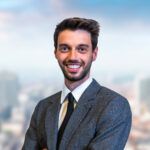 by Ilan SmadjaIT & Sales
For our esteemed partner, a renowned global IT Consultancy & Services firm, we are in search of a dynamic Business Manager.
With a decade-long presence in the industry, our partner boasts an unconventional business model. Placing consultants at the heart of their operations, they have always been driven by a commitment to authenticity and professional fulfilment. Their reach spans across the globe, encompassing 600 talents spread over 15 agencies (Europe, US, Africa, and Middle-East), all sharing expertise in areas like DevOps, Cloud, Agile, Cybersecurity, Data, AI, and Software.
As a Business Manager with this organization, you'll play a pivotal role in understanding and serving client needs, fostering consultant growth, and spotting new business opportunities.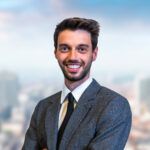 by Ilan SmadjaIT & Sales