For one of our esteemed partners, a leading figure in the Software-as-a-Service (SaaS) sector with a focus on HR solutions, we are actively seeking a senior Client Acquisition Specialist who has consistently demonstrated excellence in their field.
With a portfolio that includes some of Belgium's most prestigious names, our partner stands out in providing cutting-edge HR SaaS solutions. Beyond their software expertise, they are an elite organization with a deep commitment to a people-first approach. Their team, full of passionate and dedicated individuals, resonates with a unique sense of unity and collaboration.
This is an unparalleled opportunity for a seasoned professional to bring their robust client acquisition skills to an organization that values the perfect blend of state-of-the-art software solutions and human-centric service, always pushing the boundaries to achieve excellence and innovation.
Become a part of this outstanding organization, delve into the fast-paced world of HR SaaS, and prosper in a work environment that champions teamwork, offers competitive compensation, and embraces the flexibility modern professionals seek.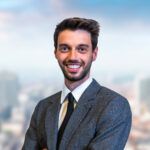 by Ilan SmadjaIT & Sales
For one of our esteemed partners, a pioneering IT service provider, we are on the lookout for a dedicated Account Manager.
Having been a stalwart in the IT domain for over 20 years, our partner has cemented its reputation as a trusted advisor to numerous prestigious clients. They specialize in offering tailored IT infrastructure, server, cloud, and networking solutions. Furthermore, they are recognized as a credible implementation and consulting ally of a leading IT service management company.
Stepping into the role of an Account Manager here means being the linchpin in nurturing longstanding client relationships, understanding their unique challenges and needs, and steering them towards groundbreaking IT solutions. This is your chance to be a part of a company that thrives on innovation, excellence, and positively impacting businesses.
Joining this organization promises immersion into the IT services sector, a collaborative work environment, and the opportunity to shape and grow according to your individual strengths. You'll benefit from a competitive compensation structure, flexible work arrangements, and the chance to work alongside some of the best minds in the industry.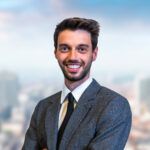 by Ilan SmadjaIT & Sales